The Academy Awards on Feb 9. marked the end of the 2019 movie season, closing one of the most incredible years in recent film history. But, as one year of films ends, another begins, hoping to reach the same level of excellence as the previous year.
Even though 2019 was exceptional, the question still remains of whether it was an elite outlier or a sign of future innovation and artistic achievement. With that in mind, here are 10 films to look out for in 2020:
10. "Wonder Woman: 1984"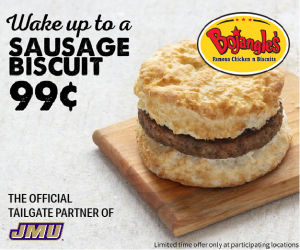 Directed by Patty Jenkins
Starring Gal Gadot, Chris Pine and Kristen Wiig
As DC moves away from past failures — like "Batman v Superman: Dawn of Justice" and "Justice League" — and toward more lighthearted fare like "Aquaman" and "Shazam," Gal Gadot will make her triumphant return to the screen as Wonder Woman. 2017's "Wonder Woman" and Gadot's performance have been the clear highlights of DC films over the past five years, and with the teaming of director Patty Jenkins and costar Chris Pine, "Wonder Woman: 1984" shouldn't disappoint.
9. "I'm Thinking of Ending Things"
Directed by Charlie Kaufman
Starring Jessie Buckley, Jesse Plemmons and Toni Collette
From the master of supernatural urban malaise Charlie Kaufman, comes an adaptation of Iain Reid's novel, "I'm Thinking of Ending Things." Following the inner workings of an imploding relationship, Kaufman seems likely to provide the dramatic absurdity that made his previous films — "Being John Malkovich," "Eternal Sunshine of the Spotless Mind" and "Synecdoche, New York" — so influential. Jessie Buckley gave one of the most underrated lead performances of 2019 in "Wild Rose," and placing her inherent dynamism up against Jesse Plemmons's stoic brand of intimidation should make for one of the most interesting screen pairings of 2020.
8. "No Time To Die"
Directed by Cary Fukunaga
Starring Daniel Craig, Ana de Armas and Rami Malek
Marking the likely end of Daniel Craig's tenure as James Bond, "No Time To Die" is easily one of the most star-studded movies of 2020. While Craig's previous Bond film, "Spectre," was disappointing, the prospect of reteaming him with his "Knives Out" co-star Ana de Armas alongside Léa Ssydoux, Rami Malek, Christoph Waltz, Ralph Fiennes and Naoime Harris still feels exciting. Hopefully, director Cary Fukunaga will use his immense visual talents to create something closer to "Casino Royale" or "Skyfall" instead of the occasional boredom that haunted Bond films like "Quantum of Solace" and "Spectre."
7. "The Trial of the Chicago 7"
Directed by Aaron Sorkin
Starring Sacha Baron Cohen, Joseph Gordon-Levitt and Jeremy Strong
Aaron Sorkin will apply his hyper-intelligent, stylized brand of screenwriting to one of the most significant political events of the 1960s with "The Trial of the Chicago 7." Following the stories of seven men charged with inciting riots at the 1968 Democratic National Convention, this ensemble piece feels like a perfect use of Sorkin's talents, giving his rollicking dialogue and political obsessions an ideal backdrop. With a loaded cast, it's difficult to highlight anyone in particular, but Jeremy Strong has been giving one of the best performances on TV with HBO's "Succession." Playing Jerry Rubin, Strong will finally get a chance to unleash some of the pent-up rage that makes his "Succession" character so special.
6. "Top Gun: Maverick"
Directed by Joseph Kosinski
Starring Tom Cruise, Miles Teller and Glen Powell
Thirty-four years after the original, Tom Cruise will be making his iconic return to the sky in the long awaited sequel, "Top Gun: Maverick." One of the biggest blockbusters in movie history, "Top Gun" remains an important property for film fans, and given Cruise's exalted energy and intense obsession with aviation, "Top Gun: Maverick" certainly has the potential to create a similar kind of momentum. New additions Glen Powell and Miles Teller seem to fit seamlessly into the freewheeling fun of "Top Gun's" aesthetic. Powell, in particular, gave one of the most charismatic performances in recent memory in 2016's "Everybody Wants Some," and he feels like an ideal heir to Cruise's franchise. While it may not be prestige cinema, "Top Gun: Maverick" seems to understand exactly what an audience wants: Tom Cruise in a plane, shouting one-liners as music blares behind him.
5. "The French Dispatch"
Directed by Wes Anderson
Starring Timothée Chalamet, Saoirse Ronan and Elisabeth Moss
Wes Anderson's "The French Dispatch" is already an early frontrunner for the Academy Awards given Anderson's prestige and the sheer talent of its cast. Following a group of journalists in 20th century France, "The French Dispatch" seems to offer Anderson a new, professional outlet to channel his brand of whimsical excitement. Stars Timothée Chalamet and Saoirse Ronan are reteaming for their third collaboration in four years, solidifying them as one of the most dynamic duos in film. Chalamet and Ronan's chemistry elevated both "Little Women" and "Lady Bird" to unimaginable highs, so their presence alone makes "The French Dispatch" a worthwhile investment.
4. "Last Night in Soho"
Directed by Edgar Wright
Starring Thomasin McKenzie, Anya Taylor-Joy and Terrence Stamp
From visionary genre innovator Edgar Wright comes "Last Night in Soho," a mind-bending thriller set in the world of the 1960s London fashion industry. As Wright's follow-up to "Baby Driver," "Last Night in Soho" feels like a return to his roots as a master of horror comedy. Wright's films are at their best when he digs into their more absurd, depraved elements, and by citing the 1965 film "Repulsion" as a primary influence, "Last Night in Soho" certainly appears to be headed in that direction. Leading the cast, Thomasin McKenzie and Anya Taylor-Joy look to further build on their outstanding young careers. Taylor-Joy has been productive with her work in films like "Split" and "Glass," while McKenzie was one of the clear highlights of 2019's "Jojo Rabbit" so hopefully Wright finds a way to fully exploit their talents in this suspense-riddled thriller.
3. "Mank"
Directed by David Fincher
Starring Gary Oldman, Lily Collins and Amanda Seyfried
After six years, David Fincher is finally returning to feature filmmaking with "Mank," a docudrama following the feud between "Citizen Kane" screenwriter Herman Mankiewicz and director Orson Welles. Telling one of the most fascinating stories in Hollywood history, "Mank" already feels like a preemptive front runner for Best Picture at next year's Academy Awards. Fincher's knack for precise storytelling and kinetic momentum are truly unparalleled, so coupling his abilities with a story of celebrity feuds and Hollywood lore should make for one of the most exciting films of 2020. As a Netflix release, "Mank" will hope to overcome the hurdles that ended the Oscar chances of "The Irishman" or "Roma," but because of the clear amount of talent both behind and in front of the camera, "Mank" feels like Fincher's inevitable coronation as one of the greatest filmmakers in the world.
2. "Dune"
Directed by Denis Villenueve
Starring Timothée Chalamet, Rebecca Ferguson and Zendaya
The second adaptation of Frank Herbert's beloved novel, "Dune," could be the biggest blockbuster of 2020. With the deepest cast of any 2020 film, expectations couldn't be higher for a project that many have called, "unadaptable." Director Denis Villenueve has made some of the best thrillers of the last decade with "Prisoners," "Sicario" and "Arrival," so hopefully, his talents for suspense and visual excitement will succeed where David Lynch's previous adaptation of "Dune" failed.
2020 clearly marks a transitional moment in Chalamet's career as he steps into the shoes of "Dune" protagonist Paul Atreides. With his roles in "The French Dispatch" and "Dune," Chalamet certainly looks to be solidifying his position as the most exciting young actor in Hollywood. Hopefully he, Villenueve and this masterful cast can find a way to deliver on their overwhelming talents.
1. "Tenet"
Directed by Christopher Nolan
Starring John David Washington, Robert Pattinson and Elizabeth Debicki
Perhaps more so than any other director, Christopher Nolan has found a way to turn every one of his films into a massive cultural event. "Tenet" looks to only further prove Nolan's time-bending talents and blockbuster dominance. As an action epic concerning international espionage, time travel and evolution, "Tenet" feels firmly within Nolan's thrilling, puzzle-making wheelhouse. After his breakout performance in "BlacKkKlansman," John David Washington will lead the cast of "Tenet," bringing his swaggering movie star personality into Nolan's world.
Teamed with Robert Pattinson, Washington may be on the verge of wide, international stardom as he headlines what's bound to be one of the biggest blockbusters of the year. Nolan's films may not have always delivered on their complicated premises, but a viewer can't help but be excited at the prospect of Nolan returning to tell an original, big budget story with two exciting, dynamic stars.